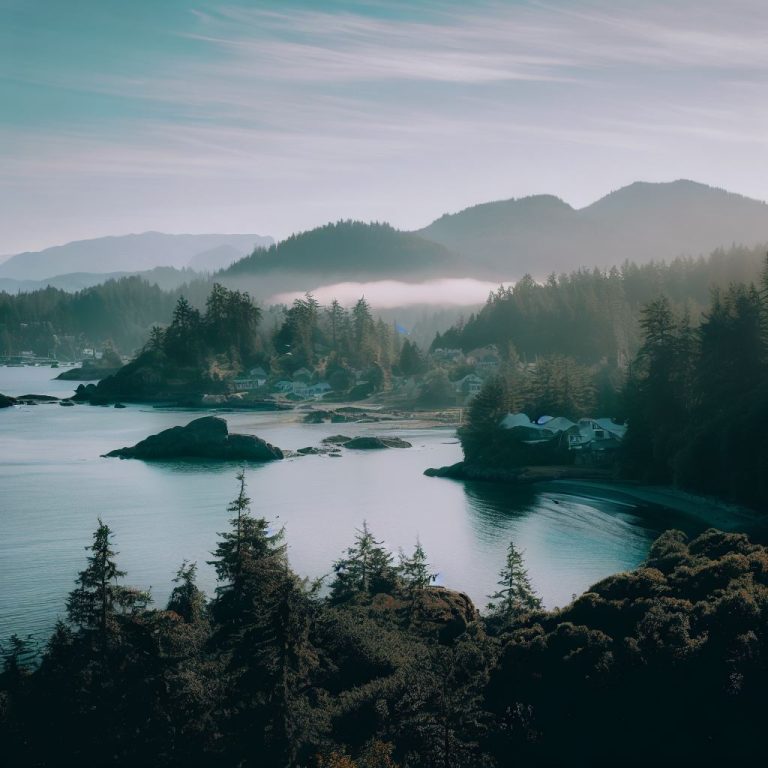 Sooke
Sooke is renowned for its breathtaking natural landscapes, including rugged coastlines, lush rainforests, and beautiful beaches. The area is part of the Southern Vancouver Island region, offering visitors a chance to explore the Pacific Ocean, explore old-growth forests, and enjoy outdoor adventures along the stunning coastline.
Outdoor Activities:
Hiking: Sooke offers a variety of hiking trails suitable for all levels of hikers. The Sooke Potholes Regional Park and East Sooke Regional Park are popular destinations for hiking enthusiasts.
Whale Watching: Take a whale-watching tour to see orcas, humpback whales, and other marine life in their natural habitat. The waters around Sooke are rich in wildlife.
Fishing: Sooke is a renowned fishing destination, known for salmon and halibut. Charter boats and fishing guides are available for those looking to cast a line.
Kayaking: Explore the calm waters of Sooke Basin and the rugged coastline by renting a kayak or joining a guided tour.
Beaches: Sooke boasts several picturesque beaches, including Whiffin Spit Beach and French Beach Provincial Park, where you can relax, picnic, or take a leisurely stroll.
Cultural Attractions:
Sooke Region Museum: Learn about the history and heritage of the region through exhibits and artifacts that showcase Sooke's past.
Art Galleries: Sooke has a vibrant arts community, and you can explore local art galleries and studios to appreciate the talent of local artists.
Accommodations: Sooke offers a range of accommodation options, including hotels, bed and breakfasts, vacation rentals, and campgrounds. Visitors can choose from cozy lodges with ocean views to more rustic options in the surrounding forests.
Local Cuisine: Sooke has a selection of restaurants and cafes where you can savor fresh seafood, farm-to-table cuisine, and local specialties. Be sure to try the Pacific salmon, a regional favorite.
Events and Festivals: Check the local event calendar for festivals, markets, and community events that may be happening during your visit. Sooke often hosts cultural and outdoor events that showcase the community's spirit.
Outdoor enthusiasts and nature lovers will find Sooke to be a captivating destination with its stunning landscapes and abundant recreational opportunities. Whether you're into hiking, wildlife watching, or simply relaxing by the ocean, Sooke offers a unique and memorable experience on Vancouver Island.
2205 Otter Point Road Sooke, BC V9Z 1J2