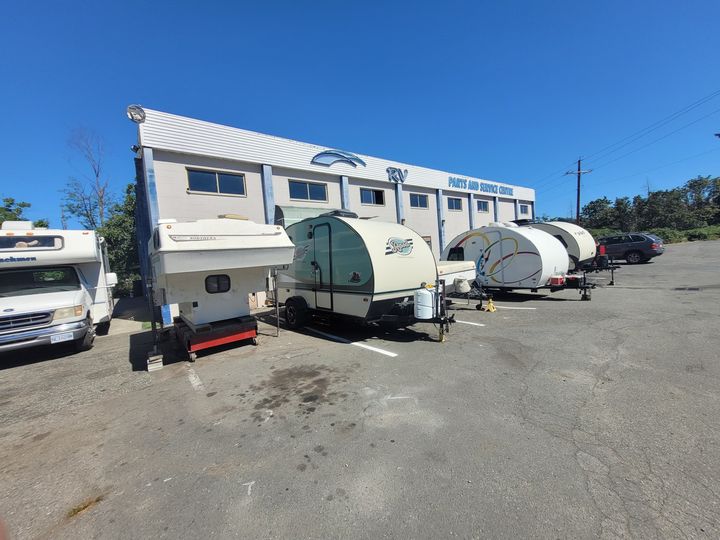 Our Story
The Legacy of Fennell's RV Repair
Fennell's RV Repair has a rich history that spans several decades, starting with its humble beginnings in Bob Fennell Sr.'s two-car garage. It all started in 1958 when Bob Sr. built a travel trailer for a friend as a hobby. Word of mouth quickly spread about his exceptional craftsmanship, and soon Bob Sr. began offering tutorials on how to "build your own camper." This marked the birth of Fennell's RV Repair.
As the demand for their services grew, Fennell's RV Repair expanded and moved to a larger 3,000-square-foot building on the Pat Bay Highway. The Pat Bay location became a passion project for Bob Sr.'s wife, Muriel Fennell, who successfully managed and grew the business into a thriving family enterprise. Throughout their 37 years at this location, Muriel established a name and reputation that still resonates today.
In 2005, Fennell's RV Repair found its current home in View Royal at the 6-mile market. Bob Fennell Jr., the son of Bob Sr. and Muriel, took over the reins of the company and continued the family legacy. Under his leadership, the Fennell reputation for honesty and straightforwardness continued to flourish, gaining the trust and loyalty of countless customers.
In January 2022, Marty and Sarah Anctil proudly became the new owners of Fennell's RV Repair, purchasing the company from Bob Fennell Jr. This marked the beginning of a new chapter in the Fennell's legacy. Marty, a Red Seal Automotive technician, and Sarah, with a strong background in customer service and management, had always dreamed of owning their own business. Prior to acquiring Fennell's RV Repair, Sarah had worked at a local trailer repair shop for over seven years.
The bond between Sarah and Bob Fennell Jr. grew over the years as they navigated the same industry, sharing mutual respect and admiration for each other. When Bob decided it was time to retire, the Anctils recognized the importance of preserving the Fennell's legacy in Victoria and saw the opportunity to continue the tradition of excellence. Their vision for the future of Fennell's RV Repair is to maintain the company's long-standing commitment to honesty, community involvement, and exceptional service. They are dedicated to carrying forward the Fennell name and ensuring that the company continues to grow and thrive.
Under the new ownership of Marty and Sarah Anctil, Fennell's RV Repair remains a pillar of integrity and expertise in the industry. They look forward to serving the community with the same passion and dedication that has made Fennell's RV Repair a beloved and trusted name for so many years.