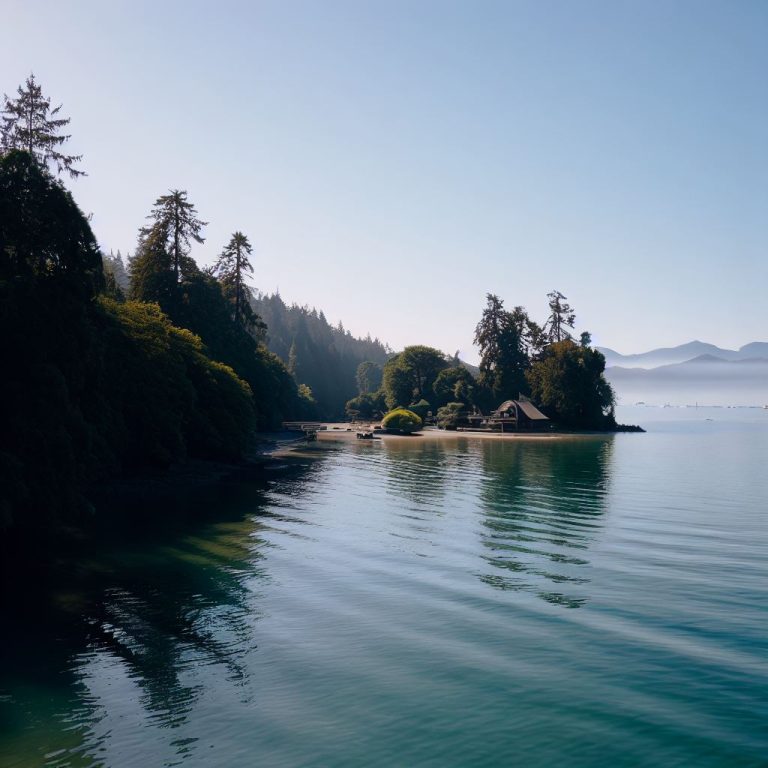 Newcastle Island Marine Provincial Park
Newcastle Island Marine Provincial Park is a natural gem nestled in the heart of Nanaimo's harbour. This 363-acre park is a haven for nature lovers and history enthusiasts alike. The park features lush forests, scenic waterfront, and stunning views of the coastline. You'll find a network of well-maintained hiking trails that lead you through the park's diverse ecosystems, including forests, meadows, and rocky shores.
Historical Significance: Newcastle Island has a rich history, with evidence of Indigenous use dating back thousands of years. You can explore cultural heritage sites, including middens and ancient shellfish harvesting areas. Additionally, remnants of coal mining operations from the late 19th century are visible, offering a glimpse into the island's industrial past.
Recreation: Visitors can enjoy a variety of outdoor activities, such as hiking, picnicking, swimming, and wildlife viewing. The park also has a marina and mooring buoys available for boaters.
Camping: While there are no camping facilities on Newcastle Island itself, camping is available on nearby Gabriola Island and Vancouver Island. You can take a short ferry ride from Newcastle Island to access these options.
Wildlife: Newcastle Island is home to a diverse range of wildlife, including deer, bald eagles, and various marine species. Birdwatchers will particularly enjoy the opportunities for spotting coastal and migratory birds.
Getting There: To reach Newcastle Island Marine Provincial Park, you can take a passenger ferry from Maffeo Sutton Park in downtown Nanaimo. The ferry operates seasonally and is a short and pleasant ride to the island.
Park Hours and Fees: The park is generally open from spring through early fall, but specific hours and fees may vary, so it's a good idea to check the British Columbia Parks website or contact the park directly for up-to-date information.
Newcastle Island Marine Provincial Park offers a blend of natural beauty, history, and outdoor recreation, making it a must-visit destination for anyone exploring the Nanaimo area. Enjoy your visit!
668 Centre Street, Nanaimo, BC V9R 4Z4