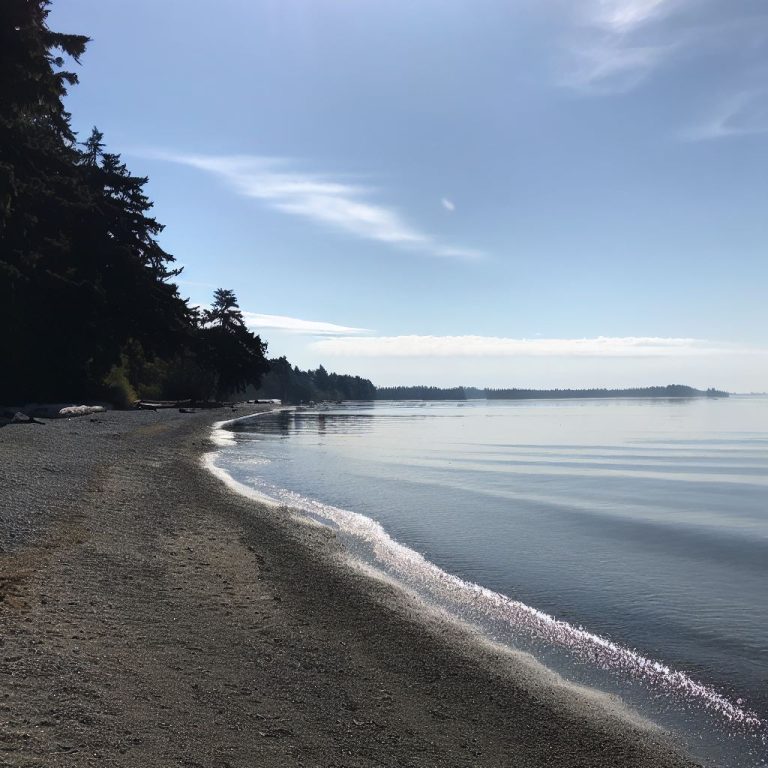 Rathtrevor Beach Provincial Park
Rathtrevor Beach Provincial Park is a stunning natural paradise that offers a wide range of outdoor recreational opportunities for visitors of all ages. It is renowned for its long sandy shoreline, old-growth forest, and picturesque coastal scenery.
Things to Do:
Beachcombing: The park is famous for its expansive sandy beach, which stretches for kilometers during low tide. It's an excellent spot for beachcombing and collecting shells.
Swimming: The warm waters of the Strait of Georgia make for enjoyable swimming during the summer months.
Hiking: There are several trails within the park, including the Beach Trail, which meanders through a lush forest and offers spectacular ocean views.
Wildlife Viewing: Birdwatchers will appreciate the diverse bird species that frequent the park. Keep an eye out for bald eagles and herons.
Picnicking: Numerous picnic areas equipped with tables and facilities are scattered throughout the park, making it a great place for a family outing.
Camping: Rathtrevor Beach Provincial Park offers both RV and tent camping options. The campground is well-maintained and offers modern amenities.
Camping Information:
The campground has over 200 campsites.
Reservations are highly recommended, especially during the peak summer season.
Facilities include showers, flush toilets, and a sani-station for RVs.
Campfires are permitted in designated areas.
Park Hours: The park is open year-round, but services and amenities may be limited during the off-season. It's advisable to check ahead for specific dates and hours of operation.
Fees: There is a daily parking fee for vehicles entering the park, as well as camping fees for overnight stays. Fees may vary depending on your residency status (BC resident or non-resident) and the type of camping (tent, RV).
Accessibility: The park has some accessible facilities and trails to accommodate visitors with disabilities. Be sure to inquire about specific accessibility features when planning your visit.
Important Notes:
Please follow Leave No Trace principles and respect the natural environment.
Keep pets on a leash and clean up after them.
Fires are only permitted in designated areas and are subject to seasonal bans.
Rathtrevor Beach Provincial Park is a must-visit destination for nature enthusiasts, families, and anyone seeking the tranquility of a coastal paradise. Enjoy the breathtaking scenery, outdoor activities, and the serenity of this beautiful provincial park.
https://bcparks.ca/rathtrevor-beach-park/
1240 Rath Rd, Parksville, BC V9P 2E2