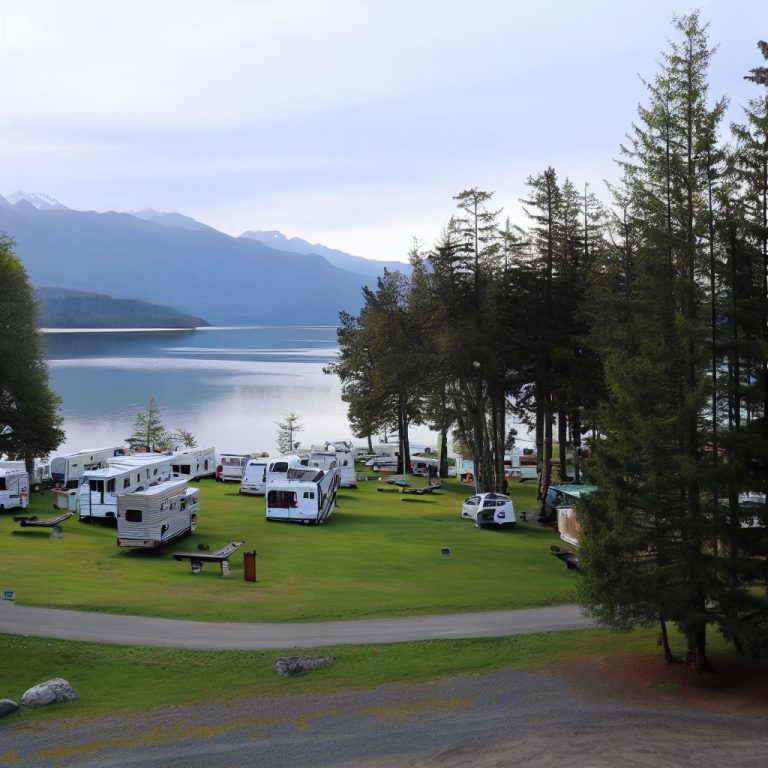 Brannen Lake RV Park & Campsite
Brannen Lake RV Park & Campsite is a popular destination for outdoor enthusiasts looking to enjoy the natural beauty and recreational opportunities of Vancouver Island. This well-maintained campground offers a range of amenities and activities for campers and RV travelers, making it an ideal base for exploring the Nanaimo area.
Key Features and Amenities:
Campsite Options: The park offers a variety of campsite options, including full-service RV sites with water, sewer, and electrical hookups, as well as tent sites for those who prefer a more traditional camping experience.
Lake Access: Brannen Lake is perfect for swimming, fishing, and non-motorized water activities like kayaking and paddleboarding. There's a designated swimming area for added safety.
Recreation: Campers can enjoy a range of recreational amenities, including a playground for children, a horseshoe pit, and a volleyball court. There's also a large grassy area for picnics and outdoor games.
Boat Launch: The campground has a boat launch, making it easy for boaters and anglers to access the lake's waters. Brannen Lake is known for its fishing, with opportunities to catch trout and bass.
Facilities: Modern amenities include clean washrooms with showers, a laundromat, and a camp store where you can purchase essentials and firewood.
Pet-Friendly: The campground is pet-friendly, so you can bring your furry friends along for the adventure. Just be sure to follow the park's pet policies.
Events and Activities: During the summer months, Brannen Lake RV Park & Campsite often hosts special events and activities for guests. Check with the campground office for the latest schedule.
Reservations and Fees: It's advisable to make reservations in advance, especially during peak camping season. Campsite fees vary depending on the type of site and services required. Visit the campground's official website or contact them directly for current rates and availability.
Note: Please adhere to campground rules and regulations, including quiet hours and fire safety guidelines, to ensure a pleasant and safe experience for all guests. Enjoy your stay at Brannen Lake RV Park & Campsite in beautiful Nanaimo!
4220 Biggs Rd, Nanaimo, BC V9T 5P9