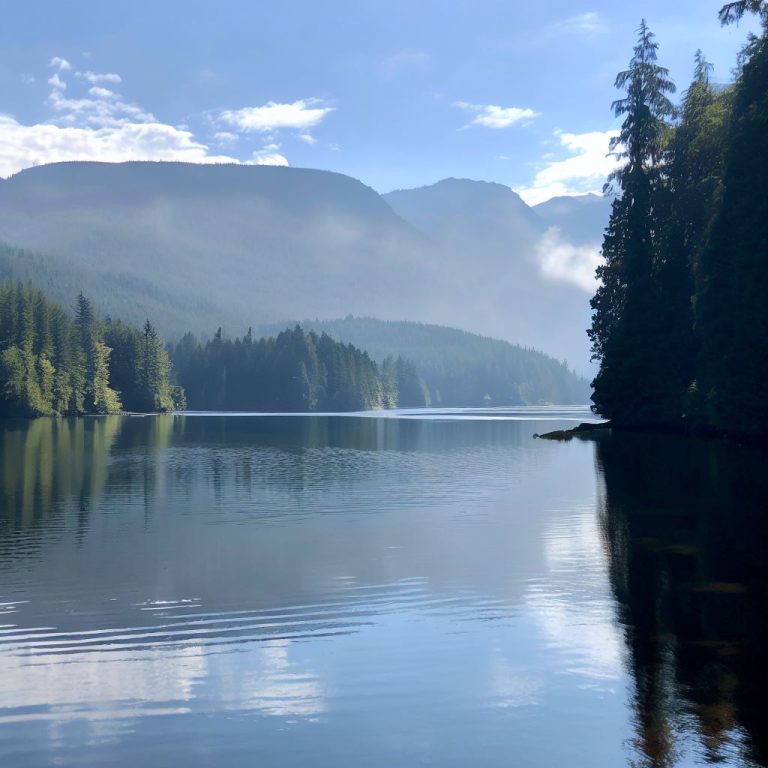 Sproat Lake Provincial Park
Sproat Lake Provincial Park is a picturesque natural gem nestled on the shores of Sproat Lake. This park is known for its stunning scenery, outdoor recreational opportunities, and rich cultural history. Whether you're an outdoor enthusiast, a history buff, or simply seeking a tranquil getaway, Sproat Lake Provincial Park has something to offer for everyone.
Key Attractions and Activities:
Sproat Lake Beach: The park features a sandy beach along the crystal-clear waters of Sproat Lake, making it an ideal spot for swimming, sunbathing, and picnicking. Lifeguards are often on duty during the summer months.
Water Sports: Sproat Lake is a haven for water sports enthusiasts. Visitors can enjoy kayaking, canoeing, paddleboarding, and motorized boating. There are also designated areas for fishing and water skiing.
Hiking Trails: The park offers several hiking trails, including the Taylor Arm Provincial Park Trail, which provides scenic viewpoints and opportunities for bird-watching and wildlife observation.
Camping: Sproat Lake Provincial Park has a campground with both vehicle-accessible and walk-in campsites. It's a great place for camping under the stars and enjoying the peaceful natural surroundings.
Cultural Heritage: Explore the park's rich cultural history, including the renowned Petroglyphs, which are ancient Indigenous rock carvings that provide a glimpse into the area's First Nations heritage.
Facilities:
Campground with amenities like showers and flush toilets.
Picnic areas with tables and shelters.
Boat launch for easy access to Sproat Lake.
Interpretive programs and visitor center (seasonal).
Getting There: To reach Sproat Lake Provincial Park, take Highway 4 west from Port Alberni. The park is well signposted, and you'll find ample parking and clear directions to the various attractions within the park.
Hours and Fees: The park is typically open year-round, but services and facilities may vary by season. There is an entrance fee, and camping fees apply if you plan to stay overnight. It's advisable to check the official BC Parks website for the most up-to-date information on hours and fees.
Note: Please respect the natural environment and follow all park regulations to help preserve this beautiful area for future generations. Remember to pack out what you pack in and leave no trace. Enjoy your visit to Sproat Lake Provincial Park!
BC-4, Kleecoot, BC V0R 1W0