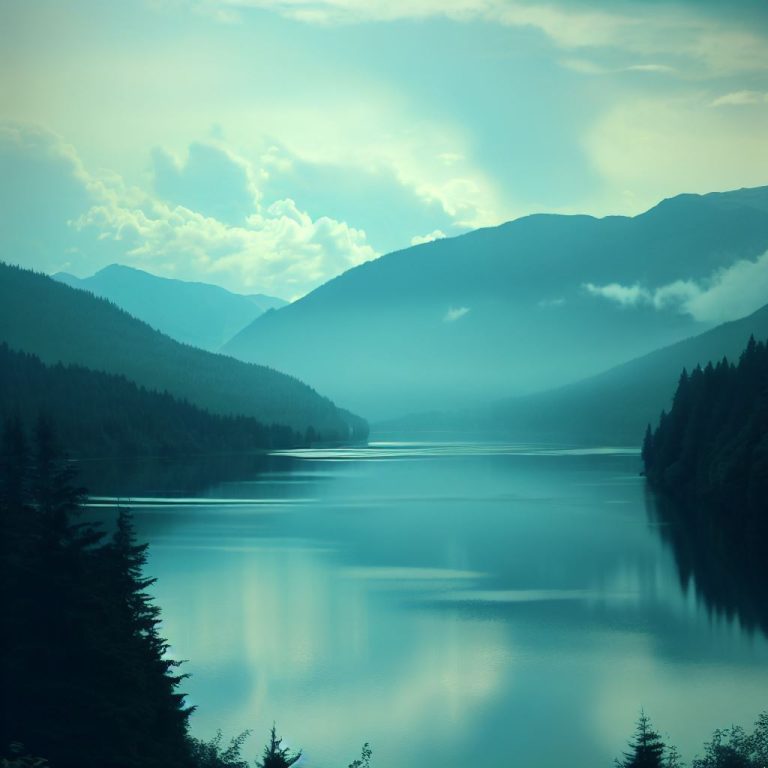 Nitinat Lake
Nitinat Lake is renowned for its natural beauty and tranquil surroundings. The lake stretches for approximately 24 kilometers (15 miles) and is surrounded by lush forests and mountains, making it a popular destination for outdoor enthusiasts and nature lovers.
Activities:
Windsurfing and Kiteboarding: Nitinat Lake is famous for its consistent and strong winds, making it a premier destination for windsurfing and kiteboarding. The lake's reliable winds and flat waters provide ideal conditions for both beginners and experienced riders.
Camping: There are several campgrounds around Nitinat Lake, offering visitors the chance to immerse themselves in the wilderness. Many campgrounds provide basic amenities, including fire pits and picnic tables. rv campsites available.
Hiking: Explore the nearby hiking trails and immerse yourself in the lush rainforest surroundings. The area offers a variety of trails suitable for different skill levels.
Fishing: Nitinat Lake is home to a variety of fish species, including rainbow trout and cutthroat trout. Anglers can try their luck from the shore or by boat.
Swimming and Beach Activities: Enjoy a refreshing swim in the clear waters of Nitinat Lake, or relax on one of the sandy beaches along its shoreline.
Wildlife Viewing: Keep an eye out for local wildlife, including eagles, osprey, black bears, and deer, as you explore the area.
Services: While Nitinat Lake is a natural haven, amenities are limited in the immediate vicinity. Visitors are advised to bring their own camping gear, food, and supplies. There are no restaurants or stores directly on the lake, so it's a good idea to stock up in Lake Cowichan or other nearby towns before arriving.
Weather: The climate around Nitinat Lake is typical of the Pacific Northwest, with mild, wet winters and warm, dry summers. The best time to visit for outdoor activities is during the summer months, from June to August, when the weather is most favorable.
Cautions:
Please be mindful of fire safety, especially during the dry summer months.
Respect the natural environment and wildlife by following Leave No Trace principles.
Check weather conditions and wind forecasts before engaging in water sports, as conditions can change rapidly.
Nitinat Lake is a pristine destination for outdoor enthusiasts seeking a serene and adventurous getaway in the heart of Vancouver Island's wilderness. Whether you're into water sports, hiking, or simply enjoying the tranquility of nature, Nitinat Lake offers it all.
1778-817-0162