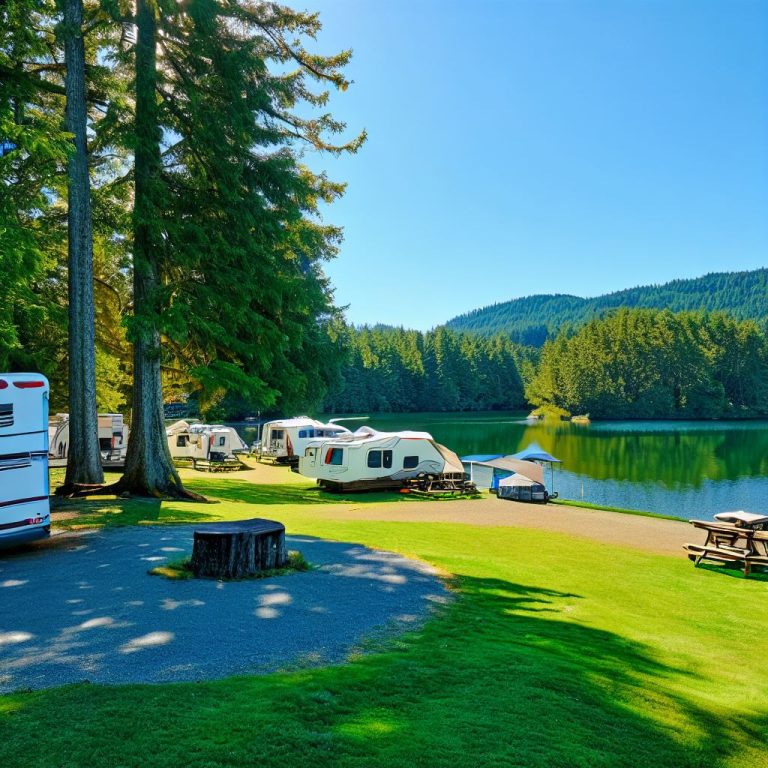 Brannen Lake RV Park & Campsite, Nanaimo, BC
Brannen Lake RV Park & Campsite is a picturesque outdoor getaway nestled in the heart of Vancouver Island's beautiful Nanaimo region. This family-friendly destination offers a serene and natural setting, making it an ideal choice for tourists seeking a relaxing camping or RV experience. Here's what you can expect when you visit Brannen Lake RV Park & Campsite:
Amenities and Features:
RV and Tent Sites: The campsite offers a variety of RV sites with full hookups (electricity, water, and sewer) and spacious tent sites. They cater to both RV enthusiasts and traditional campers.
Lake Access: Brannen Lake is perfect for swimming, fishing, kayaking, and paddleboarding. The campsite has a dock and a beach area for easy access to the lake.
Facilities: Clean washrooms, showers, and laundry facilities are available for guests' convenience.
Playground: Ideal for families, the campsite features a playground for children to enjoy.
Pet-Friendly: Brannen Lake RV Park is pet-friendly, allowing guests to bring their four-legged companions along.
Picnic Areas: There are picnic tables and fire pits for cooking and enjoying meals outdoors.
Camp Store: A camp store on-site offers essentials, including firewood and camping supplies.
Nearby Attractions:
Nanaimo: Explore the vibrant city of Nanaimo, known for its harborfront, parks, and cultural attractions.
WildPlay Element Parks: Just a short drive away, you can enjoy adventure activities like zip-lining and obstacle courses.
Newcastle Island Marine Provincial Park: Accessible by ferry, this park offers hiking trails and a glimpse into the region's Indigenous history.
Golfing: Golf enthusiasts can find several golf courses in the Nanaimo area for a relaxing round of golf.
Cathedral Grove: A bit further north, you can visit Cathedral Grove in MacMillan Provincial Park to see ancient Douglas fir and red cedar trees.
Reservations: It's recommended to make reservations in advance, especially during peak camping seasons.
4220 Biggs Rd, Nanaimo, British Columbia, Canada.