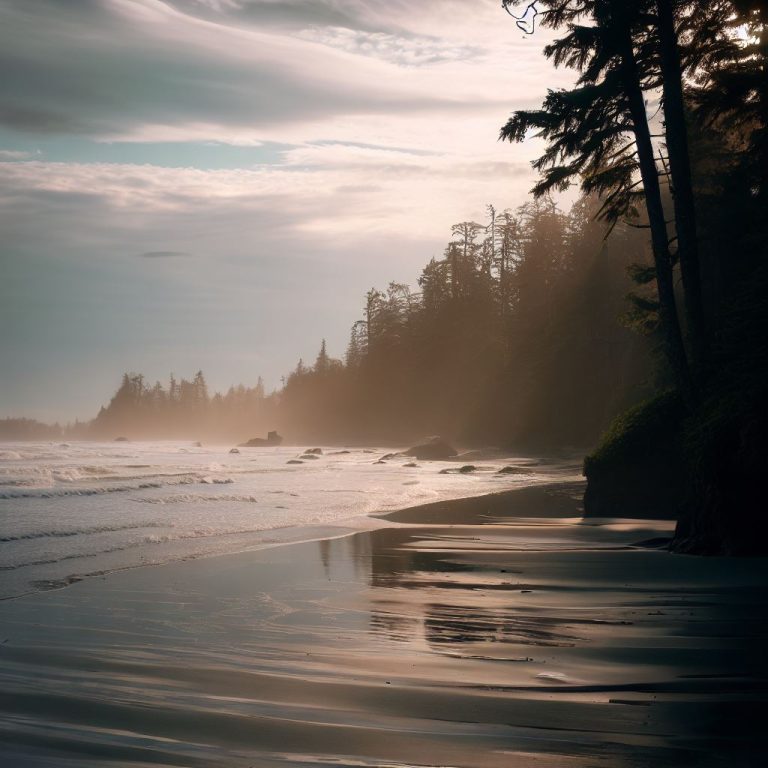 Pacific Rim National Park
Welcome to Pacific Rim National Park Reserve, a breathtaking natural wonder located on Vancouver Island in British Columbia, Canada. This pristine coastal wilderness is a must-visit destination for nature enthusiasts, beach lovers, and anyone seeking an unforgettable outdoor adventure. we'll guide you through the highlights of this stunning park and help you plan your visit.
Location and Accessibility:
Pacific Rim National Park Reserve is situated on the west coast of Vancouver Island, making it easily accessible from the towns of Tofino and Ucluelet. You can reach the park by car, bus, or even by boat if you're feeling adventurous.
Things to See and Do:
Long Beach: Start your journey at Long Beach, a seemingly endless stretch of sandy coastline. It's perfect for beachcombing, picnicking, and taking in the majestic views of the Pacific Ocean. Don't forget your camera; the sunsets here are truly magical.
Hiking Trails: The park offers a variety of hiking trails suitable for all skill levels. The Rainforest Trail is a short and wheelchair-accessible loop that takes you through an enchanting old-growth forest. For a more challenging adventure, try the Wild Pacific Trail near Ucluelet, offering rugged coastal scenery.
Wildlife Viewing: Keep an eye out for the diverse wildlife that calls this park home. You might spot gray whales, sea otters, bald eagles, and even black bears during your visit. Remember to maintain a safe distance and never feed the animals.
Surfing: Tofino is known as Canada's surfing capital, and Pacific Rim National Park Reserve is no exception. Whether you're a seasoned surfer or a beginner, you'll find waves to ride and rental shops to help you get started.
Camping: Immerse yourself in nature by camping within the park. Green Point Campground and Wickaninnish Beach are popular spots. Be sure to book your campsite well in advance, especially during the peak summer season.
Visitor Centers:
The park has two visitor centers, one in Tofino and the other in Ucluelet. These centers are great resources for maps, information on guided tours, and educational exhibits about the park's ecosystems.
Important Tips:
Weather: The Pacific coast can be unpredictable. Be prepared for rain even in the summer, and dress in layers to stay comfortable.
Tides: Pay attention to tide schedules if you plan to explore tidal pools or visit areas like Schooner Cove. Some areas may only be accessible at low tide.
Leave No Trace: Respect the environment by packing out all trash, staying on designated trails, and avoiding disturbing wildlife.
Permits: Some activities, like camping and fishing, may require permits. Check the park's website for details and to make reservations.
Pacific Rim National Park Reserve is a natural gem waiting to be explored. Whether you're seeking relaxation on the beach, thrilling outdoor adventures, or a glimpse into the wonders of Canada's west coast, this park has it all. Plan your visit today and get ready for an unforgettable experience in this pristine wilderness. Enjoy your journey!
2040 Pacific Rim Highway Ucluelet, BC V0R 3A0 Canada.