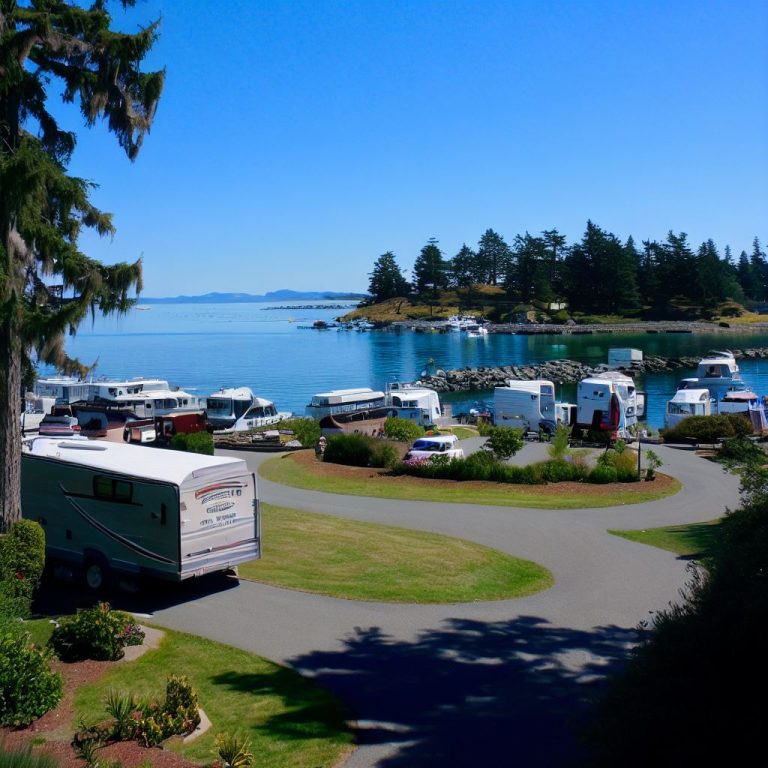 Salish Seaside RV Haven in Victoria BC
Salish Seaside RV Haven is a luxury RV park located on Vancouver Island in Victoria, British Columbia, Canada. Here's some tourist information about the park and the surrounding area:
Accommodations: Salish Seaside RV Haven offers spacious, full-service RV sites with 30 or 50 amp power, water, sewer, cable TV, and free Wi-Fi. The park is located on the oceanfront and many sites offer stunning views of the water. In addition, the park features a variety of amenities, including a fitness center, heated swimming pool and hot tub, laundry facilities, and a clubhouse with a fireplace and TV.
Location: The RV park is located in the town of Victoria, on the southern tip of Vancouver Island. Victoria is the capital city of British Columbia and is known for its historic architecture, beautiful gardens, and mild climate. The park is just a few minutes away from the downtown area, where you can explore attractions such as the Inner Harbour, the Royal BC Museum, and the BC Legislature Building. In addition, the park is located near many hiking trails, beaches, and parks, as well as golf courses and shopping centers.
Activities: There are many activities to enjoy in and around Salish Seaside RV Haven. You can take a whale watching tour from the Inner Harbour or explore the local parks and beaches. The area is also popular for cycling, hiking, and kayaking. You can also visit nearby attractions such as the Butchart Gardens, the Craigdarroch Castle, or the Fort Rodd Hill National Historic Site. If you're interested in shopping or dining, Victoria offers a wide variety of options, from local seafood restaurants to international cuisine.
Booking: To book a stay at Salish Seaside RV Haven, you can make a reservation online or by phone. It's recommended to book in advance, especially during peak travel seasons. The park offers daily, weekly, and monthly rates, and also offers discounts for certain memberships, such as Good Sam, AAA, and military.
445 Head Street, Victoria, BC V9A 5S1
250-590-5995