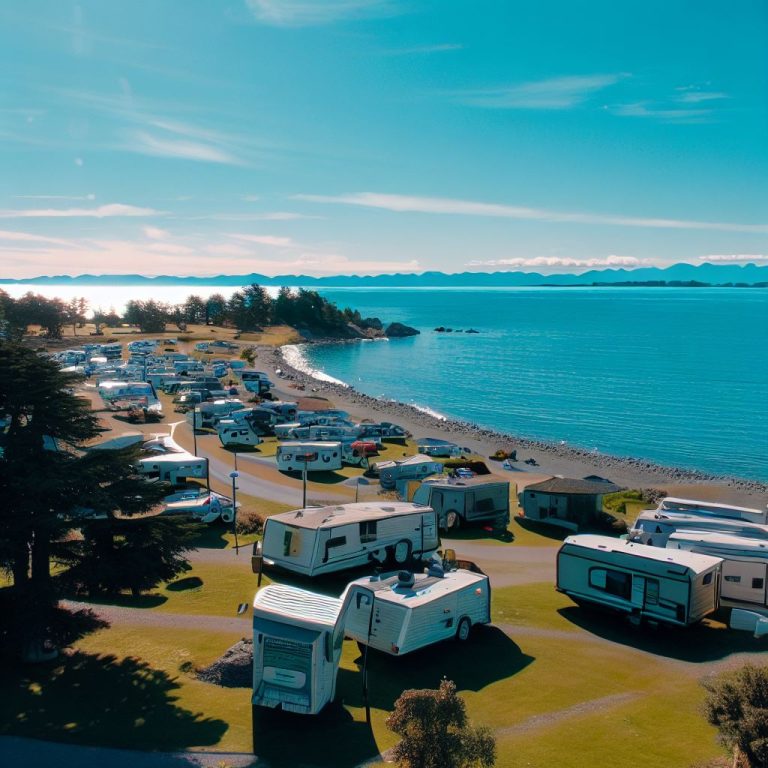 Oceanside RV Resort in Victoria BC
Welcome to Oceanside RV Resort, a premier luxury RV park nestled in the charming community of Saanichton within the municipality of Saanich, British Columbia, Canada. Here's some essential tourist information to make your stay memorable:
Accommodations: At Oceanside RV Resort, we offer spacious RV sites equipped with all the conveniences you need. Each site provides full hookups, including your choice of 30 or 50 amp power, water, and sewer connections. Our resort boasts a range of amenities, including laundry facilities, showers, and a welcoming clubhouse complete with a cozy fireplace, TV, and games room. Plus, many of our sites offer breathtaking oceanfront views.
Location: Our RV resort is strategically situated on Vancouver Island, just a short drive away from Victoria, the capital city of British Columbia. This area is renowned for its natural splendor, mild climate, and abundant outdoor recreational opportunities. You'll find our resort in close proximity to numerous parks, beaches, hiking trails, golf courses, and shopping centers, making it an ideal base for exploring the region.
Activities: Whether you're a nature enthusiast or an adventure seeker, Oceanside RV Resort offers a plethora of activities to suit your interests. Explore the pristine nearby beaches, embark on scenic hikes through local parks, or take a leisurely drive along the picturesque coast. Outdoor enthusiasts can indulge in activities like cycling, kayaking, and even whale watching. If shopping or dining is on your agenda, the charming town of Sidney is just a stone's throw away, offering a delightful array of options, from seafood restaurants to unique boutique shops.
Booking: Ready to experience the beauty and relaxation of Oceanside RV Resort? Booking your stay is a breeze. You can make a reservation easily through our user-friendly online system or by giving us a call. We offer flexible options, including daily, weekly, and monthly rates, and provide special discounts for select memberships like Good Sam and AAA. To ensure your spot, especially during peak travel seasons, we recommend booking in advance.
Come and discover the perfect blend of comfort, natural beauty, and adventure at Oceanside RV Resort. We look forward to hosting your unforgettable stay on Vancouver Island.
3000 Stautw Road, Saanichton, BC V8M 2E9
250-544-0508