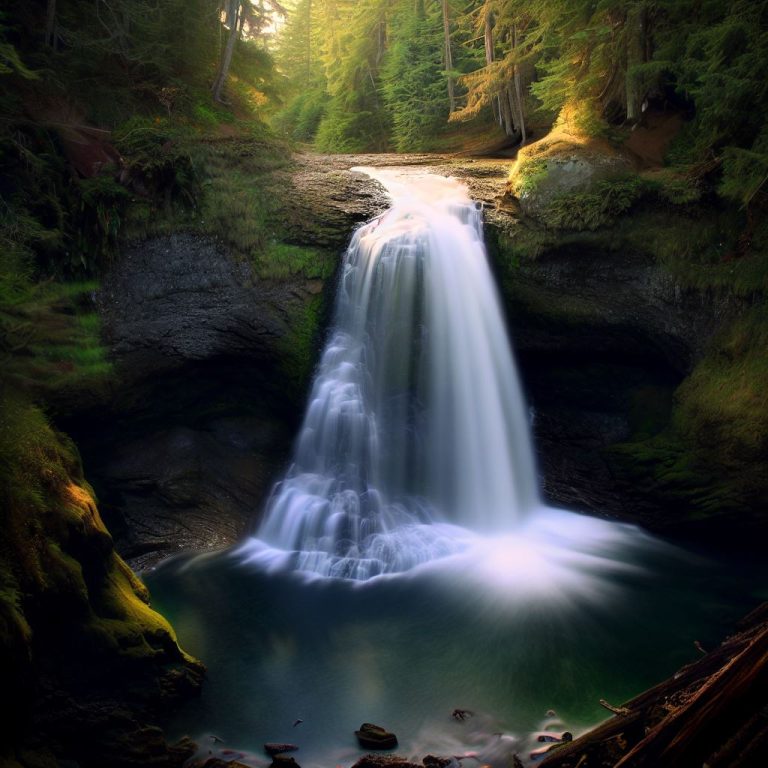 Sitting Lady Falls

Sitting Lady Falls is a hidden gem in the lush wilderness of Metchosin. This serene spot is renowned for its pristine waterfalls, inviting pools, and beautiful forested surroundings, making it a delightful destination for nature lovers and outdoor enthusiasts.
Key Features and Activities:
Waterfall Viewing: The highlight of the area is the picturesque Sitting Lady Falls, a stunning waterfall that cascades gracefully into a crystal-clear pool below. Visitors can admire the falls from various vantage points and capture breathtaking photographs.
Swimming and Sunbathing: The pools beneath the falls offer excellent opportunities for swimming on a hot day. The water is cool and refreshing, making it a perfect spot to take a dip and bask in the sun on the rocky shores.
Hiking: Explore the surrounding forest by following the network of well-marked trails. These trails meander through beautiful coastal rainforest, providing opportunities for hiking, bird-watching, and enjoying the tranquil ambiance of the area.
Picnicking: There are designated picnic areas where you can enjoy a meal amidst the natural beauty. Pack a picnic and relax in this serene environment with friends and family.
Photography: Sitting Lady Falls and the surrounding scenery make for excellent photography opportunities. Capture the beauty of the falls, the lush greenery, and the wildlife that inhabits the area.
Facilities:
Parking area.
Restrooms and changing facilities.
Picnic tables and benches.
Trail maps and informational signage.
Hours and Fees: The park is typically open year-round, and there is no entrance fee for visiting Sitting Lady Falls. However, it's recommended to check for seasonal hours and any specific regulations or closures on the official website of the Capital Regional District or Sooke Potholes Regional Park.
Note: When visiting Sitting Lady Falls, please respect the natural environment by following Leave No Trace principles. Ensure you pack out all trash and refrain from disturbing the delicate ecosystem. Enjoy the tranquility and beauty of this enchanting natural site responsibly.
https://www.alltrails.com/trail/canada/british-columbia/sitting-lady-falls-via-wittys-lagoon-trail
3920 Metchosin Rd, Victoria, BC V9C 4A5