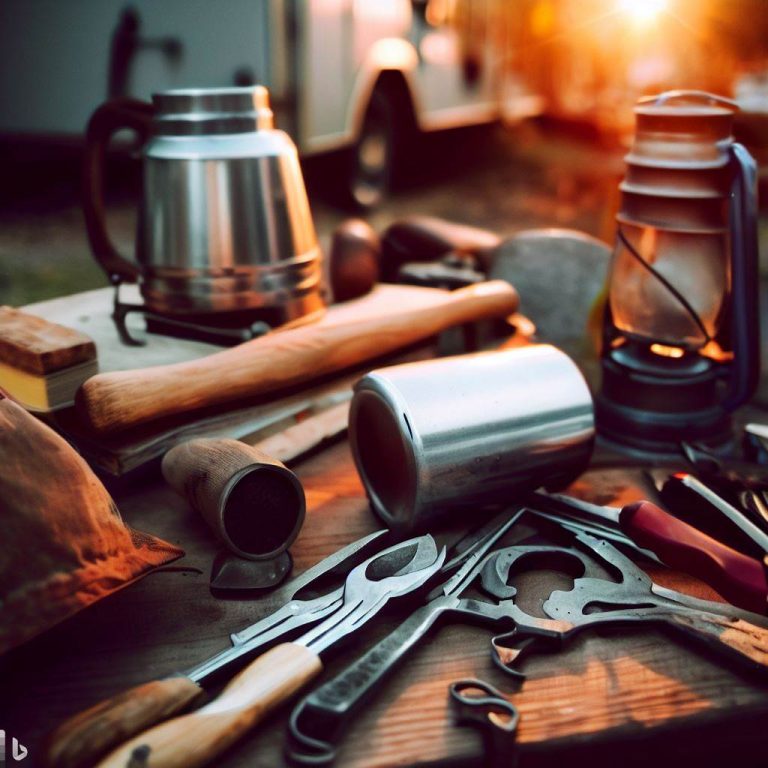 Essential Camping Tools for RVing: Your Comprehensive Guide
Introduction:
When embarking on an RV adventure, having the right camping tools can make all the difference in ensuring a comfortable and enjoyable outdoor experience. Whether you're a seasoned RVer or just starting your journey, this article will provide valuable insights into the best camping tools to enhance your RVing trips. From cooking and safety equipment to outdoor accessories, we've got you covered.
Section 1: Cooking Tools
Campfire Cooking Grill: A portable grill that can be set up over a campfire or propane stove, allowing you to enjoy delicious grilled meals while camping.
Cast Iron Skillet: Known for its durability and even heat distribution, a cast iron skillet is a versatile tool for cooking various dishes over a campfire or stove.
Portable Camping Stove: Ideal for times when campfires aren't permitted or convenient, a portable camping stove provides a reliable cooking source.
Section 2: Outdoor Comfort
Folding Chairs and Tables: Lightweight, collapsible chairs and tables provide comfortable seating and a surface for dining or playing games outdoors.
Outdoor Mat/Rug: An outdoor mat or rug helps keep the RV entrance area clean and provides a comfortable space for outdoor relaxation.
Hammock: Set up a hammock between trees and enjoy a peaceful nap or leisurely reading time amidst nature.
Section 3: Safety and Utility
RV Surge Protector: Protect your RV's electrical system from power surges and ensure safe and stable electricity supply.
Tire Pressure Monitoring System (TPMS): Monitor tire pressure and temperature to prevent blowouts and ensure optimal tire performance during your travels.
Portable Air Compressor: Maintain proper tire pressure on the go and inflate other items such as inflatables, bike tires, and sports equipment.
Section 4: Outdoor Adventure
Portable Generator: For off-grid camping or when electrical hookups are limited, a portable generator provides power for charging batteries, running appliances, and more.
Folding Bicycles: Explore the surroundings with ease using compact folding bicycles that can be easily stored in your RV.
Binoculars: Enhance your outdoor experience by observing wildlife, birds, and breathtaking landscapes with a good pair of binoculars.
Section 5: Organization and Maintenance
Tool Kit: Carry a basic set of tools for minor repairs and maintenance tasks on your RV during your camping trips.
Collapsible Storage Containers: Optimize your storage space by using collapsible containers for organizing camping gear, groceries, or personal belongings.
RV Sewer Hose Kit: A durable and easy-to-use sewer hose kit for hassle-free waste disposal at RV campsites.
Conclusion:
Investing in the right camping tools enhances your RVing adventures by providing convenience, safety, and comfort. From cooking tools and outdoor comfort essentials to safety equipment and adventure gear, the list of camping tools mentioned in this article will help you make the most of your RV trips. Remember to choose tools that suit your specific needs, prioritize quality and durability, and always practice responsible camping. With the right camping tools at your disposal, you can create unforgettable memories and enjoy the great outdoors to the fullest. Happy RVing!