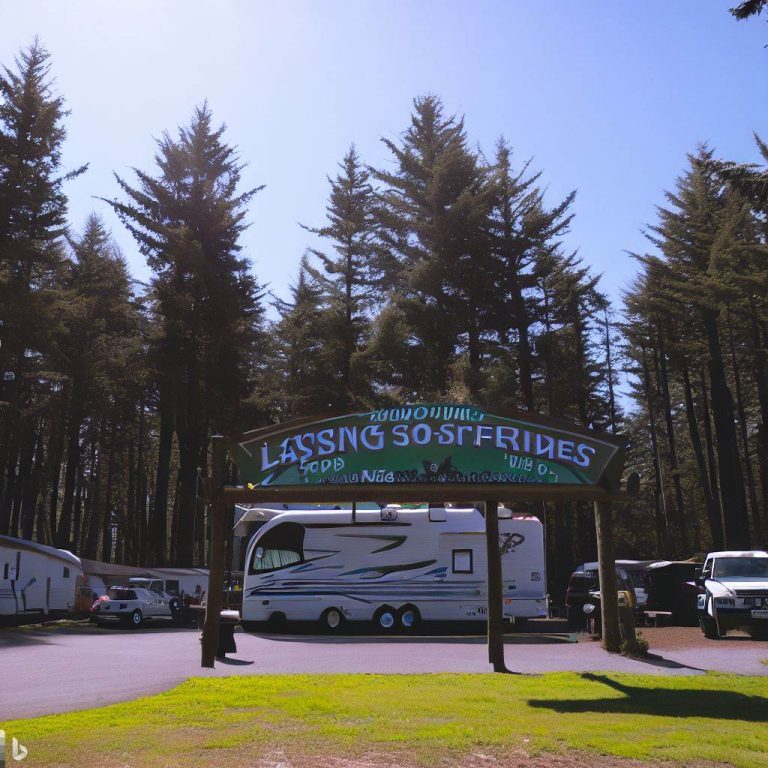 Living Forest Oceanside Campground & RV Park
The Living Forest Oceanside Campground & RV Park is a popular tourist destination located in Nanaimo, British Columbia, Canada. Situated on Vancouver Island, this campground offers a unique combination of natural beauty and convenient amenities for visitors seeking a camping or RV experience. Here's some tourist information about the Living Forest Oceanside Campground & RV Park, It is nestled in a peaceful forested area, offering a tranquil setting while still being close to the city of Nanaimo.
Accommodations: The Living Forest Oceanside Campground & RV Park offers a variety of accommodation options to suit different preferences:
RV Sites: They provide spacious and well-maintained full-service RV sites, including 30 and 50 amp electrical hookups, water, and sewer connections. Some sites also offer beautiful ocean views.
Tent Sites: The campground features tenting areas that are surrounded by lush greenery and offer a back-to-nature experience. These sites provide picnic tables and fire pits.
Facilities and Amenities: The campground offers a range of facilities and amenities to enhance the camping experience:
Washrooms and Showers: Clean and modern washrooms with hot showers are available for guests.
Camp Store: The on-site camp store stocks a variety of camping essentials, groceries, snacks, and souvenirs.
Playground: There is a playground area where kids can enjoy outdoor activities.
Laundry Facilities: Guests have access to laundry facilities with washers and dryers.
Wi-Fi: Complimentary Wi-Fi is available throughout the campground.
Picnic Areas: Scattered throughout the campground, picnic areas with tables and benches are perfect for outdoor meals and relaxation.
Nature Trails: The Living Forest Oceanside Campground has its own nature trails, allowing visitors to explore the surrounding forest and enjoy the natural beauty.
Nearby Attractions and Activities: The campground's location offers convenient access to various attractions and activities in Nanaimo:
Nanaimo Harbour: Explore the picturesque Nanaimo Harbour, visit the marina, and enjoy waterfront dining options.
Newcastle Island Marine Provincial Park: Take a short ferry ride from Nanaimo and explore Newcastle Island, which offers beautiful beaches, trails, and picnic areas.
Nanaimo Bar Trail: Embark on a culinary adventure and taste Nanaimo's famous treat, the Nanaimo Bar, at various local establishments.
Outdoor Recreation: Nanaimo and the surrounding area provide opportunities for outdoor activities such as hiking, kayaking, boating, fishing, and golfing.
Please note that it's always a good idea to check the official website or contact the Living Forest Oceanside Campground & RV Park directly for the most up-to-date information on reservations, availability, and any specific requirements or regulations.
6 Maki Rd, Nanaimo, BC V9R 6N7